This is a basic example of how to migrate a Lucid DataLinq Logic to Voyager Blueprint using Voyager DataLinq Plugin nodes.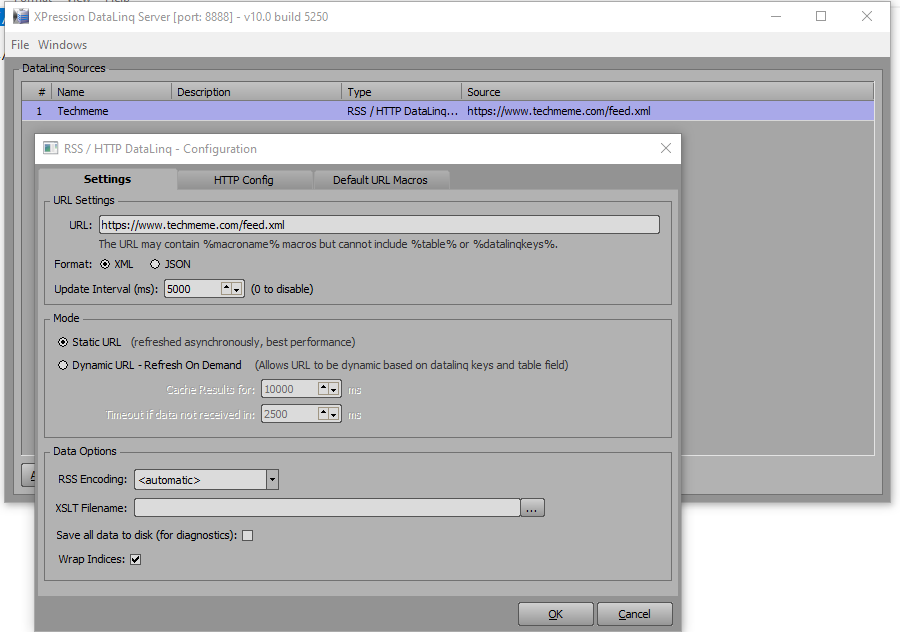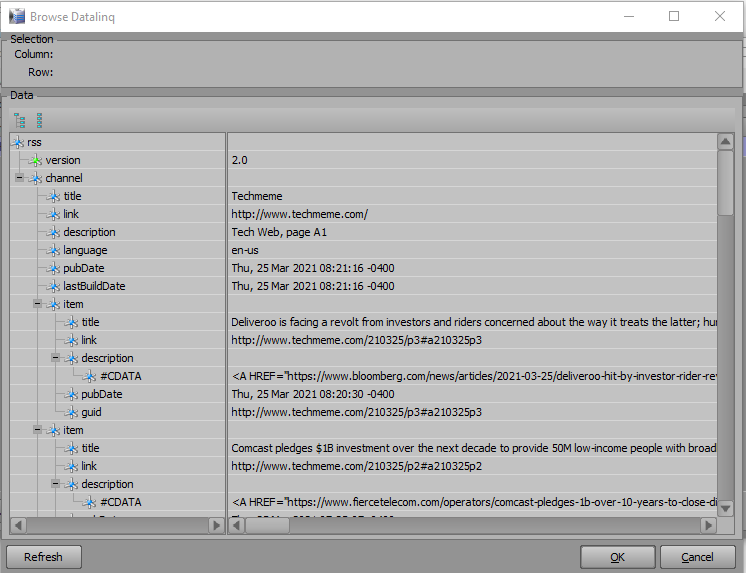 This is how it could be read and used in Lucid Logic: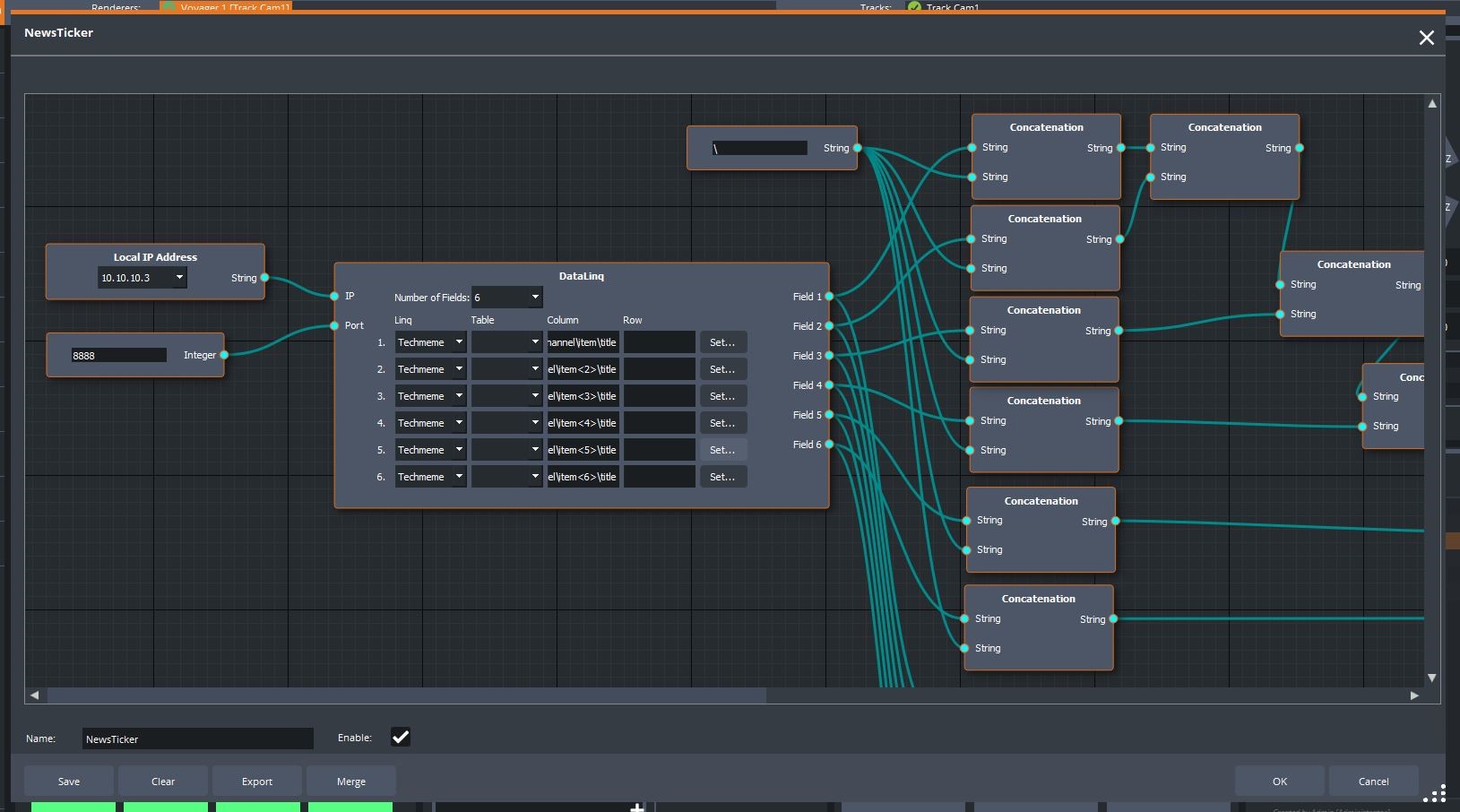 And this is how it can be implemented in Voyager using the DatataLinq Plugin Blueprint nodes:

Add a DataLinq Multi Value Node (needs to be initialized by Event BeginPlay).
Set the Source name: "Techmeme", this case using a "TechMeme_Source" string variable.

Set the Columns, in this case using a "TechMeme_Columns" String Array variable.


The rows need to have the exact same number of elements as the columns (no need to add anything for the elements: this can be empty), in this case using a "TechMeme_Rows" String Array variable.

The "On Multi Value Updated" execution pin will be triggered when new data is available from the Datasource, and the "Value" output will return an Array of the data.

You can get and use each of the item values directly from the "Value" output using an Array "Get" node.
And that's it. You should be good to go.