The Net Video function allows you to access your other Abekas servers to play out clips that exist on them that haven't been imported to your local server through your network.
NOTE: Keep in mind this function is designed for servers with the same codec card for output. This functionality was not designed for machines with different codec cards.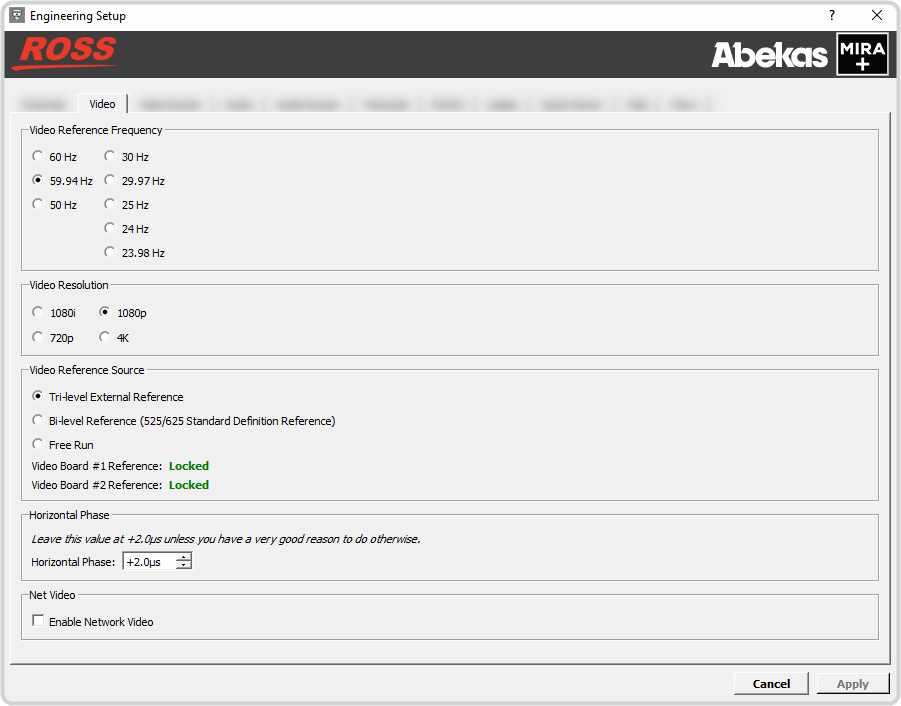 Once you have enabled the Net Video check box in your config app and enabled IPV6 on your network, you will have access to the clip lists of all your Abekas servers to play out on each machine.
You can use the MiraNetView Tool to see all the Abekas machines with IPV6 enabled on the network. The MiraNetView is found on every Abekas server at C:\Program Files (x86)\Abekas\"Abekas Product Name"
For further information on this please see the links below.
https://www.rossvideo.com/support/product-documentation/mira/
https://help.rossvideo.com/mira/Tasks/Setup/Server/Video-Setup.html