Content Browser -> Right Click -> Import to Game.
Select the Video file to import (XPression AVI Codec or MP4).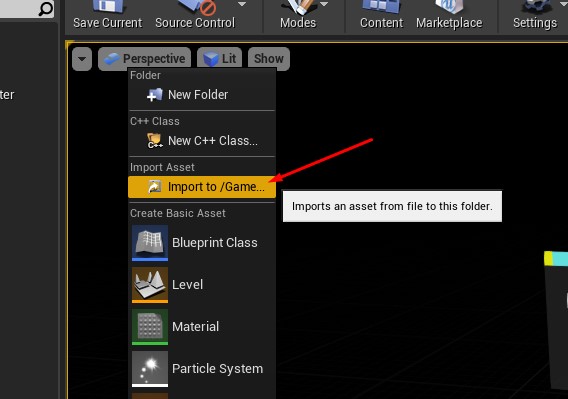 On your Voyager Composite actor, open (double click) the Media Bundle.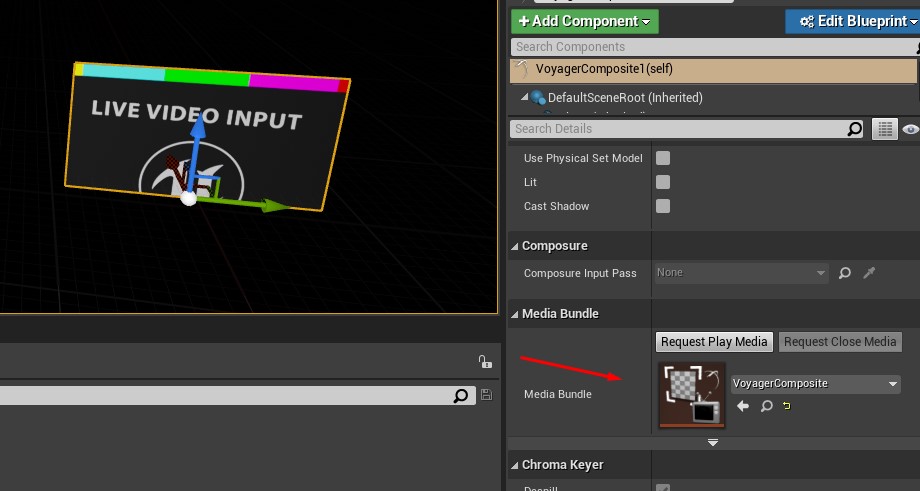 Change Mode to: VS Internal Chroma Keyer.
Change Media Source to: Proxy Media Source.
Change Proxy to: the video file you just imported.
Check "Loop Media Source".
Click Save and close the window.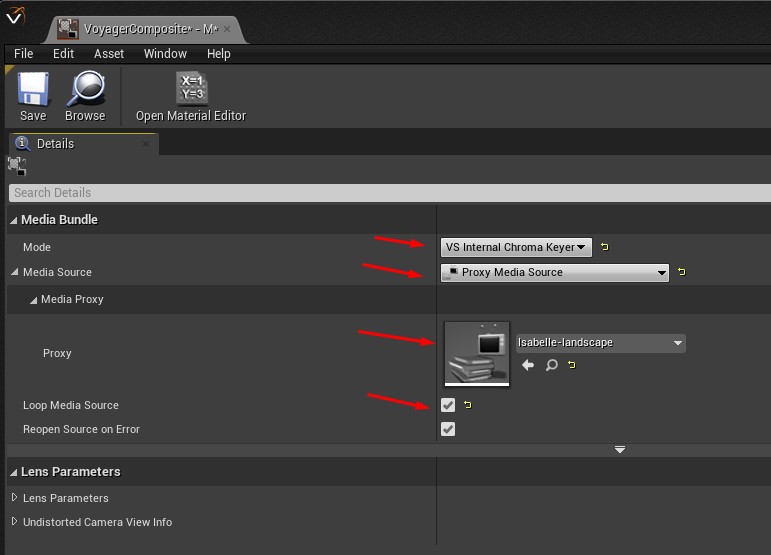 On the Voyager Composite Actor click "Request Play Media" to start playing the video.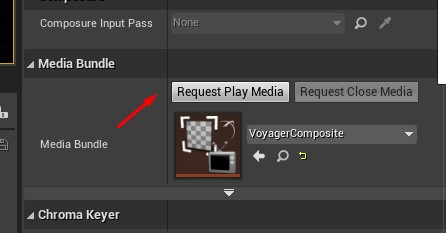 Because that is a static video, the Voyager Composite actor needs to be set to "Untracked", so please deselect "Tracked" from the Tracking properties.